We service & repair small appliances & automatic espresso machine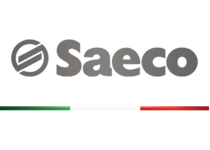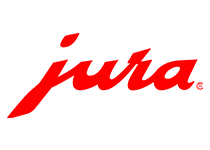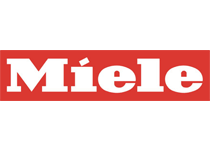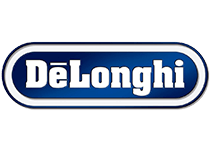 ---
Our Service Center specializes in the service and repair of home residential espresso machines. We take pride in having the expertise to properly repair and return your coffee espresso machine back to full function. Our technicians and staff know coffee and the machines we often use to make it:
Coffee Machine Espresso System Categories:
Manual Portable
Capsule
Semi-automatics
Stove Top
Manual levers
Semi-automatics
Automatics
Super-automatics
We provide on site in store check ups and estimates before having our technicians look at the machine. Once checked in our repairs can often be quick if its a simple tune-up or clean while major repairs and diagnosis take an average of -3 weeks.
Due to liability reasons, we do not offer troubleshooting or repair support of coffee machines and espresso systems over the phone or via email. It's difficult to assess the cause of issues without seeing the machine, so we do not provide any estimates for repair until we have the equipment in our center and can fully diagnose the issue and resolution.
Coffee Espresso Machine Repair Step by Step:
Test functions of machine

Espresso
Cappuccino
Latte
Coffee
Ristretto
Lungo
Check temperature of brew
Test Frother

Service error codes related to grinder:

Error 8 code (Jura Impressa and Capresso Units)
Failed Function code
System failure code

Service mechanical errors:

grinder fails
grinder dumps grounds without brewing
grinder makes loud noise

Service and repair boiler malfunctions:

hot water boiler does not heat up water properly
water leaking out of unit
We service and repair all major brands of espresso machines manual and full automatic systems. Coffee espresso machines often need maintenance and service related to the boiler and grinder assemblies. This maintenance can often be performed by maintaining a routine schedule of descaling, cleaning and degreasing the brew, grinder and froth unit.
Coffee Espresso System Repair Models and Brands:
Jura Impressa models
Jura Capresso Macines
Drip Coffee Machines

Mr. Coffee
Hamilton Beach
Keurig
Nespresso
Delonghi
Taylor
KitchenAid

Delonghi Espresso Machines
Spidem Espresso Full Automatic systems
Saeco Coffee Espresso Machines
Brasilia Coffee Systems
Aerobie (1)
Ascaso
Bialetti
Bodum
Breville
Capresso
Crossland Coffee
DeLonghi
Francis Francis
Full Circle
GSI Outdoors
Ilsa
Jura
Krups
La Marzocco
La Pavoni
Nespresso
Nuova Simonelli
Rancilio
Rocket Espresso
Saeco
History about Espresso Machine:
The first machine for making espresso was built and patented by Angelo Moriondo of Turin, Italy, who demonstrated a working example at the Turin General Exposition of 1884. He was granted patent no. 33/256 dated 16 May 1884 (according to the "Bollettino delle privative industriali del Regno d'Italia", 2nd Series, Volume 15, Year 1884, pages 635 – 655). A certificate of industrial title was awarded to Mr. Moriondo Angelo, of Turin, for an invention called "New steam machinery for the economic and instantaneous confection of coffee beverage, method 'A. Moriondo', Plate CXL".
In 1901 Luigi Bezzera of Milan patented improvements to the machine. Bezzera was not an engineer, but a mechanic. He patented a number of improvements to the existing machine, the first of which was applied for on the 19th of December 1901. It was titled "Innovations in the machinery to prepare and immediately serve coffee beverage" (Patent No. 153/94, 61707, granted on the 5th of June 1902). In 1905 the patent was bought by Desiderio Pavoni who founded the "La Pavoni" company and began to produce the machine commercially (one a day) in a small workshop in Via Parini in Milan.